Meet the infinitely capable
Everything that doesn't fit in the van goes on this rack.
The nVader Rack is a rear storage system that is stock on all Storyteller Stealth Mode vans and is now available exclusively through Flarespace and VanUp. Configure this infinitely capable rack to suit your exact needs. Bikes, skis, cargo boxes, spare wheel and tire -- the nVader carries it all. Fits 2019- current model year Mercedes-Benz Sprinters.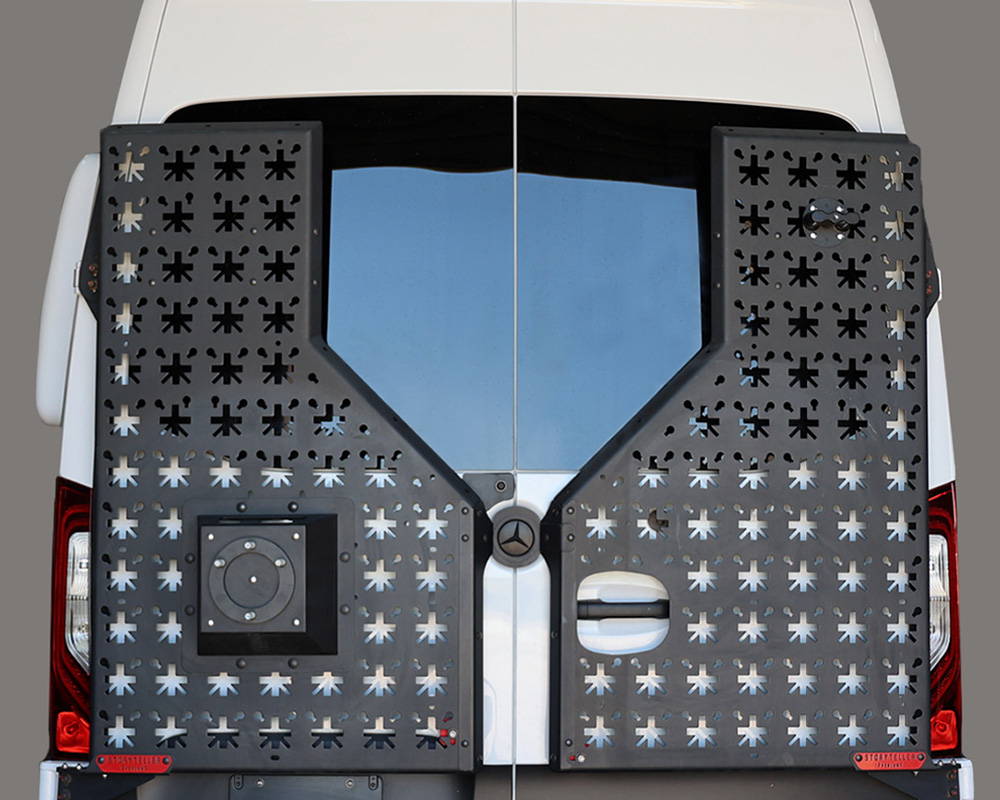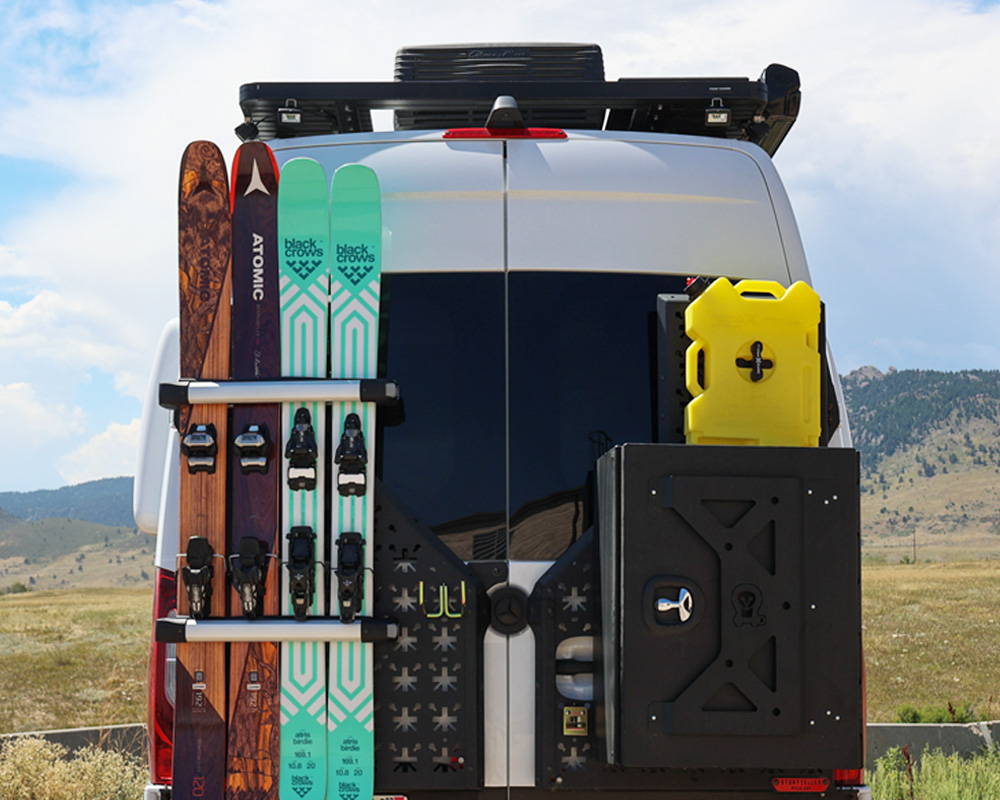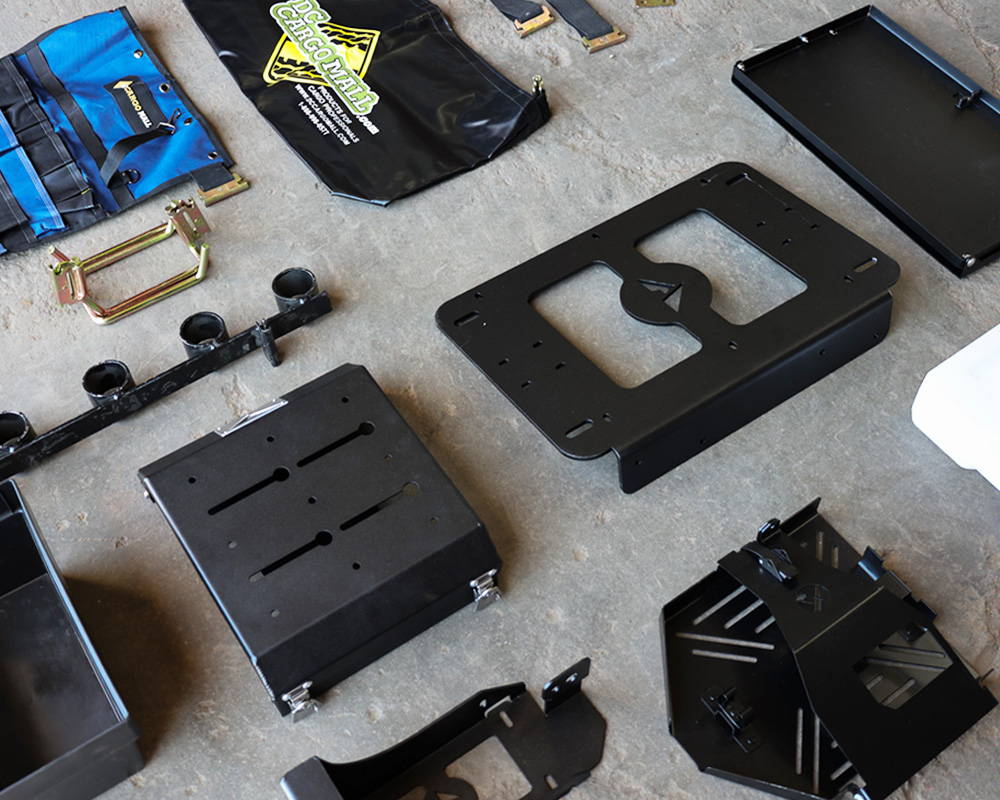 Never leave your bike behind on an adventure again! Use this setup to mount two bikes on 1Up bike racks and a cargo box for all your gear.
This setup features:
Adventure vanlifers! Use your nVader rack and the nVader Tire bucket to mount your spare tire, a shovel and ax combo locker, Rotopax, and a cargo box and get ready for big adventures in your van, made possible by the nVader rack.
This setup features:
Download the nVader diagrams & manual