The fastest way to turn your Camper Van into an Adventure Van
Introducing our boldest, biggest product yet, the Mega Flare. Stretching from behind the driver's side door, all the way to the back of your van, the Mega Flare offers additional space inside your van for storage and sleeping. Configure to maximize sunlight and ventilation with windows, or prioritize privacy and storage.
The Mega Flare offers 8" of added width in the midship section and creates 82" of bed length in the rear section!
Okay, so you don't have to use the Mega Flare but we recommend it. Just let us know on your consult if you would like to use the traditional Flares.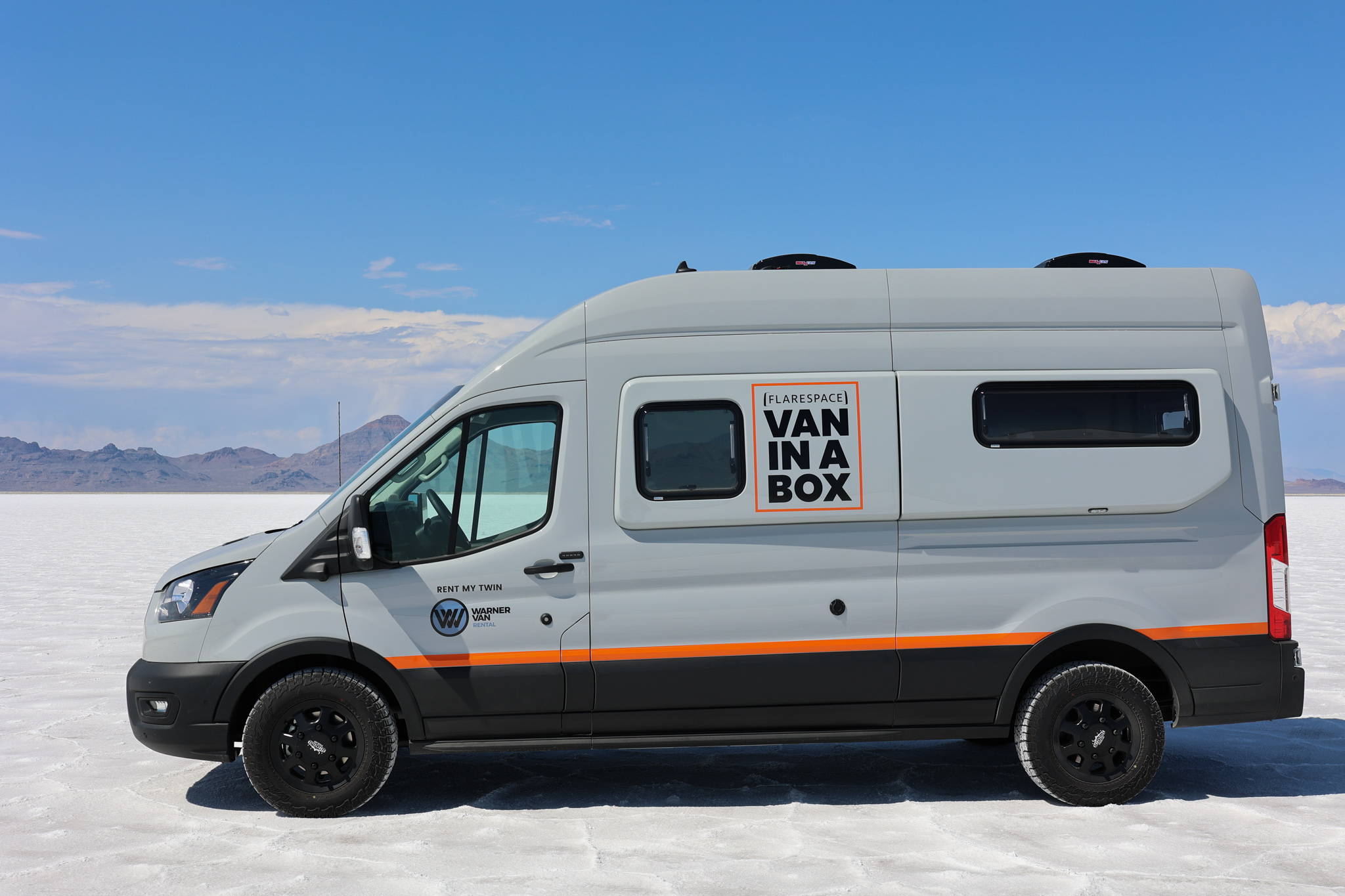 Flarespace's Trim Rings create a windowsill around the inside of the Flare and fill the space between the inside wall of the van and the inside wall of the Flares. Made of molded fiberglass, Trim Rings are designed to simply attach to the backside of your van's wall panels and are completely compatible with the rest of Flarespace's products. These high tech trim rings have two usb 3.0 charging ports and two overhead lights.
Pro Tip: Flares, Trim Rings, and our Bed System are the ultimate trio, creating a flush surface from flare edge to flare edge so you can sleep with more room.
Schedule a van consult with a Flarespace Pro.
We'll help you through all of the tough decisions when it comes to building your van.